Coaches Clinic- Quarterback Focus
Held at Bishop Timon – St. Jude High School (601 McKinley Parkway, Buffalo NY 14220)
Saturday, February 3rd 10am-12pm
What will be discussed?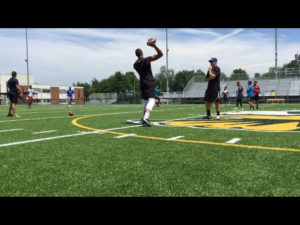 ·        Warm up drills
·        Dropping with "legs" not "lean"
·        Most common mistakes when throwing the football
·        Importance of separating upper and lower body (hip drive/shoulder torque)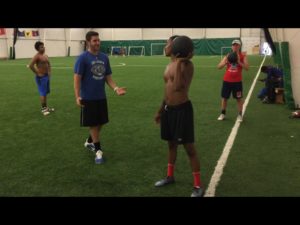 ·        Throwing on the run
·        Directional/dovetail drops
Youth, high school and college coaches welcome.  Quarterbacks are also welcome
Cost is $30 OR $100 for whole staff (up to 6 coaches)
Cash or Check- made out to Joe Licata Football, Inc. can be mailed to 601 McKinley Parkway, Buffalo NY 14220.
Venmo- @JoeLicataFootball
Paypal- Paypal.me/JoeLicataFootball (NOTE: price is $35 if using Paypal)